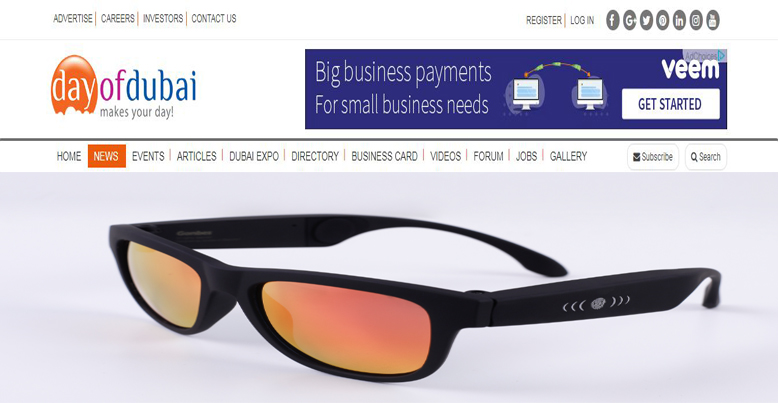 Merlin Forays into smart sunglasses market
Dubai-basedMerlin Digital has recently marked its entry into the smart wearable devices market with Sonic Shades,a pair of smart audio sunglasses. The product is a lightweight wireless headset pair of glasses that uses Bluetooth technology and a bone conduction transducer.
Since a bone conduction transducer transmits sound through vibration, they can be used to take calls or listen tomusic/audiobookswhile the wearer can simultaneously hear all external sounds in the surrounding environment.Additionally,these sunglasses can be used by individuals with normal or impaired hearing.
Sonic Shades weigh a mere 162g and are comfortable even when worn over long periods and during outdoor activities. Created to provide an outstanding wearing experience, the product is a happy combination of cutting-edge technology and avant-garde style.
With a battery life of eight hours and intuitive touch-based controls, Sonic Shades works with most modern Bluetooth devices. Its transmission range is within a distance of 10 metres. The charging time is up to two hours, and calling and playing time up to eight hours.
Sonic Shades are currently available in black, red and blue, and feature special UV400 Polarized Anti-Glare lenses to ensure strain-free, comfortable vision to help the wearer's eyes remain relaxed while the outer frame design is hard at work making one look stylish and effortlessly cool.